Houston Buffs 1932 Vintage Ballcap
Ebbets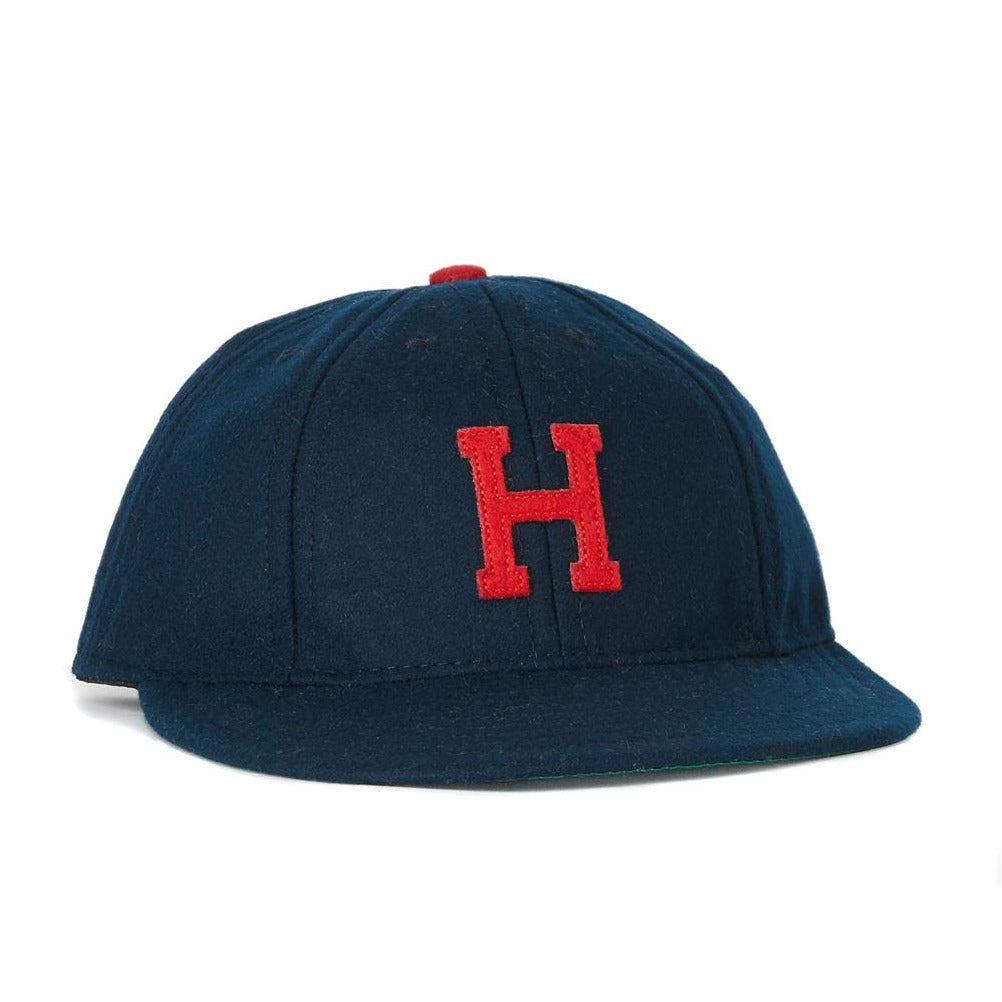 Hey H-town! Maybe your father or grandfather told you about the Houston Buffs. My Grandpa was a boyhood-friend and backyard battery mate to one of this semipro team's most famous alumni, Dizzy Dean. These men played the game before steroids. Heck, Dizzy and Grandpa played before television! We understand. Not everything from another time is wonderful, but these caps and the teams that wore them taught us the value of a game well played.
Description: Authentic reproduction of the original 1932 Houston Buffs 8-panel ballcap. Hand-sewn from genuine wool baseball cloth. This cap is built to last a lifetime.
Product Details:
Made in the USA

Genuine navy wool broadcloth with felt "H"

Soft short visor with green satin under visor
Vintage soft 8-panel crown
Satin taping with leather sweatband 
Adjustable sizes come with a leather strap and antiqued brass closure
Item #: HOU32C8
League: Texas League
History: The legendary Dizzy Dean led the 1931 Buffs to the league title by winning 26 games and posting a 1.53 ERA. The Buffs faced Birmingham in the Dixie Series, an annual contest the pennant winners of the Southern Association and Texas League.