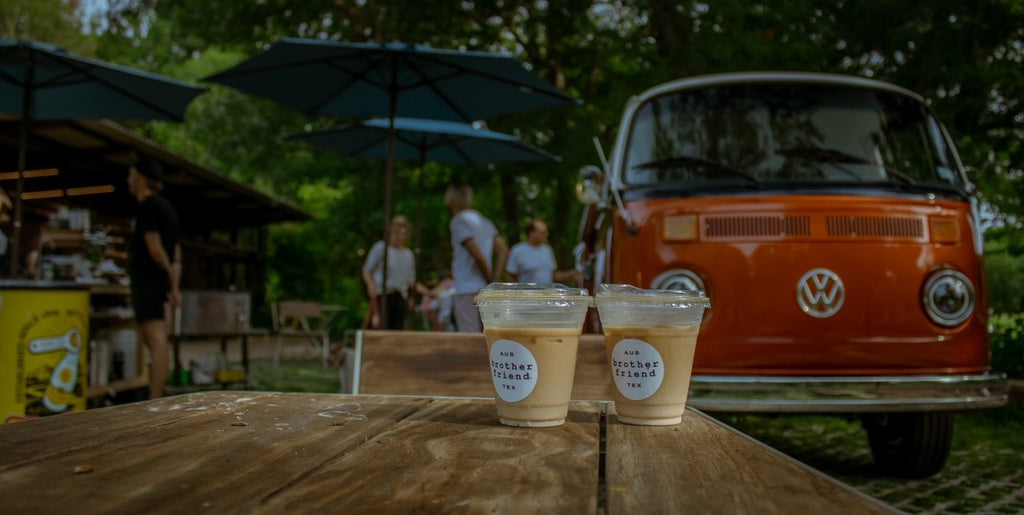 There are a couple of ideas we've worked on for a minute. One that welcome mats no longer serve as an actual invitation. Two that inviting is better than waiting for an invitation.
Here's how that's played out so far.
This time last year, we opened a storefront in East Austin. It was fun for a minute as people came through to see what was new. Then COVID roared through again, and the place got really quiet. But we're not sure that was the only reason it slowed. It seems more likely that the people we knew and those who knew them saw what they needed to see. They felt welcome and stopped in for a visit. However, others didn't.
We decided that when COVID eased, we'd go out and play. We prepped our VW Van and Coffee Cart (two stories for another time) for an adventure that included inviting ourselves to a local public park.
That invitation coincided with their interest in expanding the use of their green space to a broader audience. The stars aligned, and we agreed to terms that allowed us to set up there, meet people, and raise some money for the park's conservancy.
It's only been a couple of months, but in that time, we've met people and made friends with some whom we'd never otherwise have met.
Our welcome mat on the east side of town was never going to be seen by them. We needed to be someplace in their comfort zone or neighborhood. Now we are.
The early success is all really thanks to the open-minded people at the park conservancy and the friendly confines of their park (and the hard work of some Brother Friend people).
When you call yourself Brother Friend for our reasons, you have to try to be accessible and inclusive. Each of those goals is challenging to attain if you're sitting in your store watching the world walk by.