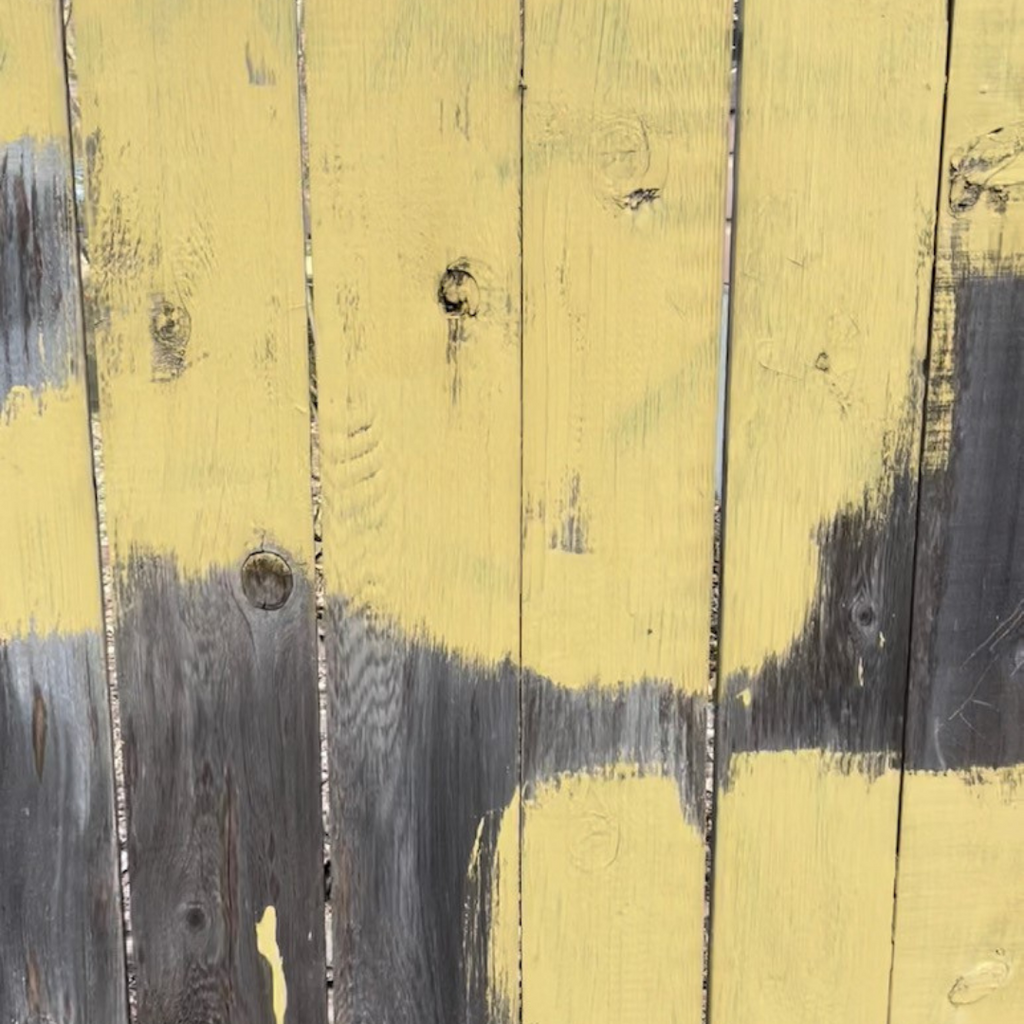 Where do ideas come from?
Sometimes they're right out your back door. Or in this case, on a fence in the alley behind a neighborhood eatery.
We had something we wanted to say to the community.
We had a way we wanted to say it.
(We hoped we could make it wearable. You know, put it on a t-shirt)
We saw this fence while walking the shop dog.
Someone had painted a section. There's nothing around that inherited that paint sample, but it struck a chord with us.
We had a grey long sleeve t-shirt in stock. And now we knew how to finish our idea. Screen print the message on it. Here's the color palette. 
Love all. It's a good idea.
Inspiration can come from anywhere. Let it happen.